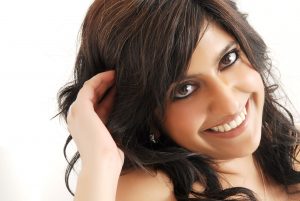 Hello and Welcome to my crazy media life of TV, Radio and Chihuahuas!!!
It has been a long tough journey from the eleven year old girl who dreamed of working in TV and Radio, but yes I really am living my dream, even now as you read this.
So a little about me, my name is Anu Bains and I am a Fact/Fact Ent TV Assistant Producer with a 9 year career as a Radio presenter, producer and voice over artist, my last presenting job was with 107.8 Radio Jackie on Saturday early evenings.
TV shows I have worked on include The One show, The Undateables, …make you lol, My Life, A Year to fall in Love and various cross platform docs for the BBC Player and Radio One.
Check out my Talent Manager Profile https://www.thetalentmanager.com/talent/17722/anupreet-bains
I love meeting new people, and I am often on the look out for people to cast for various projects, you can follow my casting account on Twitter here, by clicking on the Twitter Icon, to check out the latest castings.
……Oh and Bailey my Chihuahua also works in TV he has appeared on Channel 5′s Make you laugh out loud and Channel 4′s Tricks of the restaurant trade. He is available for any TV or Promo opportunities, you can find his instagram here by clicking on the Instagram icon.
Fact and Fact Ent – TV Assistant Producer – Development, Casting and Production
I pride myself on being a driven individual with a passion for storytelling. As a producer I seek to inform, educate and create awareness through the powerful medium of documentary.
Skilled at gaining difficult and sensitive access, a real people person, great with contributors and editorially strong.
My proudest TV career moment came when "Save Our Sons" A VT for the BBC's One Show was nominated for a VGM Mind Media Award 2018
After a brief time working on Eastenders as a Runner. I began my career in TV in development, brain storming ideas, researching content and casting. Writing up pitch documents, briefs and casting docs. In this time, I cut and edited casting tapes and sizzle reels. I was tasked with launching the corporate arm of the company, alongside a director. Dealing with the social media and promotion, setting up shoots, finding crew, securing new clients, and applying for government and private tenders.
Having very little production experience at this stage I decided in order to be the best I could I needed to understand the whole process, hence production experience, this led me to work on a string of fact and fact ent programmes, story finding, casting, researching, dealing with release forms, talent fees, dealing with agents, writing biogs, creating, editing and submitting casting tapes to execs and setting up shoots in the UK, Canada and the USA. I was also involved in the development slate creating pitch docs, talent docs and contributor biogs. I was also involved in paid dev projects, editing and edit producing casting and taser tapes.
As an AP, along with the previous experience of, story finding, casting, writing biogs, editing casting and taster tapes, writing pitches, casting biogs and setting up shoots globally from Africa to the Philippines, India to Germany. I have also assisted editorially on shoots, acted as second camera. Wrote shoot plans, biogs, questions, briefed the director . Dealt with all release forms, liased with lawyers and fact checked scripts and factual content.
I have completed a camera course with the kit room on the Sony FS7.
For over 9 years I was a Radio Presenter, Producer and Voice over artist. So I am also used to the pressure of a live environment, thinking on my feet, using my journalistic sensibilities to find a good story, and securing contributors and talent for quick turnaround pieces.

Radio Presenting, Producing and Voice Over work

I managed to secure one days shadowing at BBC Radio 1 Xtra. Working across DJ Target's Homegrown Show. My roles included researching for live guests such as Sneakbo. Produced questions for the various studio guests. I also monitored and collated messages as they were coming in, on social media. The most rewarding part was selecting people for the on air feature "DJ Targets Noticeboard"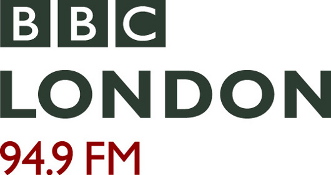 I was lucky enough to be able work across the BBC London Drive Time show with Eddie Nestor. As a Broadcast Assistant, my roles included arranging interviews, researching stories, producing voxes packages and I liased with Artist Management to ensure celebrity comment on the days stories.

After co hosting the Drivetime show and my own morning show on the university radio station Luton FM, I then went on to work at a West London community station Hayes FM, where I presented drivetime, mid mornings and afternoons. I then moved to Radio Jackie, where I began as a Travel presenter, which then led to covering the co host slot on the breakfast show, with Neil Long and eventually to my own Saturday evening show.